LUCA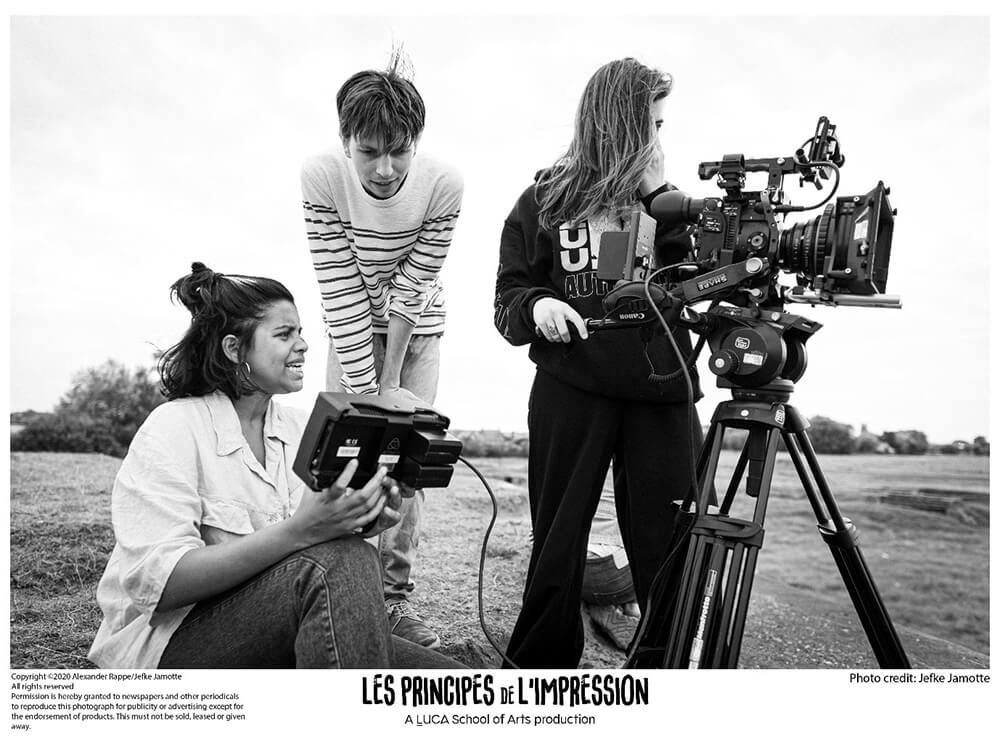 Brussels / Belgium
LUCA School of Arts is the only university college in Flanders exclusively dedicated to art and design, making it unique in the region. The art school combines the strengths and expertise of five renowned Flemish higher education institutions for art and design, spread across Brussels, Genk, Ghent and Leuven.
LUCA is a member of the KU Leuven Association. Catering to over 3,000 students, LUCA offers more than thirty programs in Audiovisual Arts & Techniques, Interior & Product Design, Construction, Music & Drama and Visual Arts & Design. LUCA School of Arts offers both professional and academic bachelor's degrees, master's degrees, and advanced master's degrees. Together with KU Leuven, LUCA also organizes an arts PhD program.
An artistic hub
LUCA School of Arts works with many partners, both in Belgium and abroad, including fellow educational institutions, museums and art houses, public authorities, private companies, and non-profit organizations. Students enjoy an immersive artistic and creative environment with numerous symposia and exhibitions, concerts, film and theatre performances and master classes. Many activities also arise from student-led initiatives. All these elements make LUCA what it is today: an intriguing community where creativity flourishes even after classes end.
An international network
LUCA has an extensive international network of art and architecture schools spread across five continents. The school is, among others, a member of the Centre International de Liaison des Ecoles de Cinéma et de Télévision (CILECT), the European League of Institutes of the Arts (ELIA), the Association Européenne des Conservatoires (AEC), the European Association for Music in Schools (EAS) and CUMULUS for design education. Students and staff from LUCA therefore have the opportunity to participate in exchanges with up to two hundred higher education institutions both within and outside Europe.
Dedicated artists and designers
Students at LUCA School of Arts are taught by a dedicated team of renowned practicing artists, designers, and architects. Many of our tutors continue to develop their artistic disciplines through research projects. Rather than imposing a particular style or way of working, our tutors guide students to find and formulate their own artistic solutions.
A research environment
Research and Innovation play a prominent role at LUCA School of Arts. LUCA stimulates and facilitates inspiring research across a wide variety of disciplines, from visual and audiovisual arts to performing arts and design. Drawing from both practice and theory, our research is cultivated in the creative environments of our 5 campuses (Genk, Ghent, Leuven and two in Brussels), enriching the creative practice and overall knowledge of our students. LUCA collaborates with KU Leuven for its PhD program in the arts, further demonstrating its leading status as a center of excellence for research in the fields of art and design.
Within the Luca school of Arts, three different campuses focus on the multidisciplinary field of Film and Media Arts:
Brussels: Narafi campus
On the Campus Brussels (Narafi), LUCA School of Arts organizes professional bachelor courses in Film, TV and Video and Photography. Narafi was founded in 1939, making it the oldest film and photography school in Belgium. From the beginning, our students found a home in the Duden Castle in the park of the same name in Forest.
Brussels: Sint-Lukas campus
The teaching of art and architecture on the Sint-Lukas campus in Brussels stretches back more than a hundred years. On this recently renovated campus, young artists and designers can choose from two professional bachelor's degrees, six academic bachelor's degrees and seven master's degrees in Fine Art, Photography, Graphic Design, Film, Animation Film and Documentary film (DocNomads).
Our alumni include, amongst others, filmmakers Michael R. Roskam and Patrice Toye, artists Luc Tuymans and Hans Op de Beeck, designers Danny Venlet and Sarah De Bondt, illustrators GAL and Tom Schamp, and photographers Charif Benhelima and Stephan Vanfleteren.
Genk: C-Mine campus
C-mine offers an excellent framework for art education. C-mine is an inspiring place for creative entrepreneurship and a breeding ground for young, creative talent.
Furthermore we create an interesting cross-fertilization with the professional field through collaboration with partners such as C-mine Crib, FabLab, IDE (Innovation & Design Euregio), FLACC and other creative organizations and companies. On this campus, young artists and designers can choose from five academic bachelor's degrees and six master's degrees in Fine Art, Photography, Graphic Design, Film, Animation Film and Re:Anima.