C-ACCELERATE seminar 8th November
C-ACCELERATE (entrepreneurship mindset building) project team invites you to participate in an experience-sharing seminar held by Vikki Eriksson on "How to implement entrepreneurial mindset into curricula?" on 8.11.2023 11:30-13:00 (Estonia time. The seminar will be followed by an internal discussion from 13:00 to 14:00 around possibilities for implementing an entrepreneurship mindset into curricula at TLU. The discussion will be led by Ulrike Rohn.
The seminar will take place in Vita building room V-203.
If needed, it is also possible to join via Zoom.
Vikki Eriksson is a postdoctoral researcher at the Design Factory as an avid advocate of service design, leveraging creativity and design thinking.
C-Accelerate is a project focusing on increasing the innovation and entrepreneurial capacity in higher education in the arts and creative practices.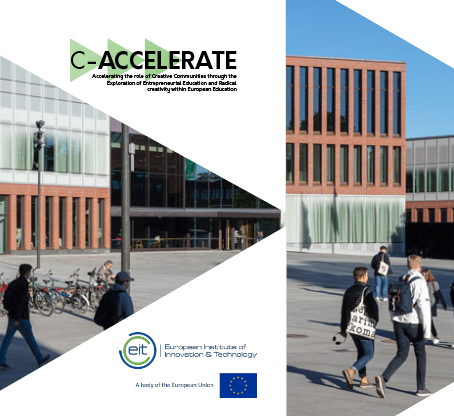 published 06 November 2023

modified 06 November 2023