Lucija Mrzljak - Audiovisual Narration in Animation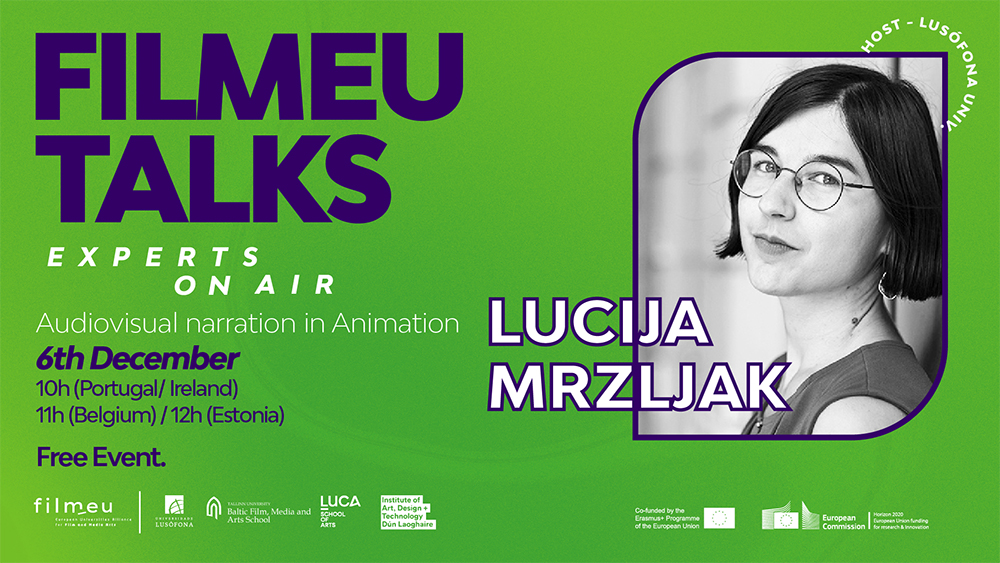 The event will be hosted by Lusófona University (Portugal) and streamed online. This masterclass is integrated into Audiovisual Week - a week dedicated to students being in contact with audiovisual specialists, researchers and professionals.
Free attendance at Cinema Fernando Lopes.
Free attendance online, but registration is needed.
Lucija Mrzljak is a Croatian animation film director and illustrator based in Tallinn, Estonia. She studied at fine arts academies in Zagreb, Krakow, Prague and Tallinn.
In 2019, she directed the animated music video The Closing Door in collaboration with Irish musician and Oscar winner Glen Hansard. Besides animation, Lucija is a passionate illustrator.
She has published several illustrated children's books in collaboration with Estonian authors and has exhibited her illustrations at numerous group and solo exhibitions throughout Europe and Russia.
Since 2019 she is teaching at the Estonian Academy of Fine Arts.
Read more about FilmEU Talks - Experts on Air.
Read more about Audiovisual Week.