FilmEU Talks - Ruud Lenssen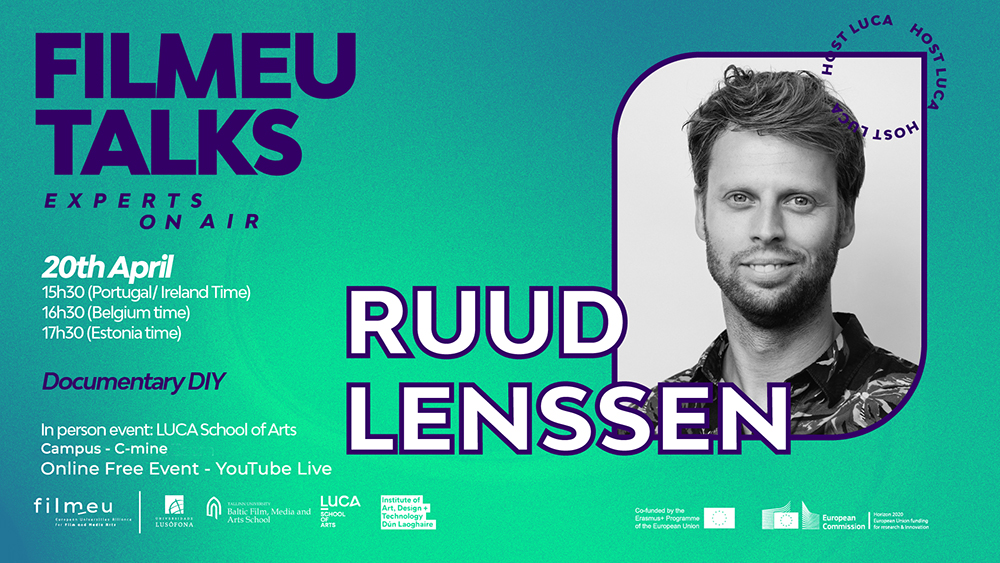 Get inspired by Ruud Lenssen! The next FilmEU Talks - experts on Air will be hosted by LUCA School of Arts (Belgium) on the 20th of April!
Save the date to meet the award-winning Dutch documentary filmmaker, known among others for Wei (IDFA 2019), Candy (BNNVara NPO3) and Kathem & Chris (winner Dutch Film Festival 2010).
Growing up as a shy boy in a small village, Ruud Lenssen (Broekhuizenvorst, 1986) learned the art of observation as something natural. But it was only at the art academies in Rotterdam (WdKA) and Genk, Belgium (LUCA School of Arts) that he knew how to express this. The love for the documentary genre was evident.
Documentary maker Ruud Lenssen (NL) has a unique way of working. Notable about his methods is that he often does a lot by himself. He produces, directs and regularly does the editing and sometimes even the filming itself. A one-man band, so to speak. This way of working has its pros and cons. During the next FilmEU Talks, we will discuss his approach with Ruud. His way of working can for sure inspire the new generation of documentary makers.
published 27 January 2023

modified 20 April 2023