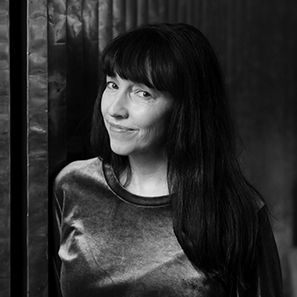 Liina Keevallik
LIINA KEEVALLIK PhD has studied scenography at Estonian Academy of Arts and holds a PhD from the University Paris 8. She has done set and costume designs in Estonian theatres as well as abroad (France, Belgium, Spain, Norway, Lithuania), her works ranging from big operas to underground avant-garde. She has written and directed visual performances. Her latest creations merging art and scientific research are Cloud Opera (2019), juxtaposing data clouds and atmospheric clouds, and It's Time To Fight Reality Once More. Sentimental Education for Robots (2021), written by AI and performed by robots.
She has also worked for film – designed feature and puppet films and directed short films and documentaries – and written texts for theatre, song lyrics and film scripts.
She currently works as a freelance in Paris and Tallinn, pursues her research in MEDIT, BFM (University of Tallinn) and teaches scenography at Estonian Academy of Arts. She has participated in the international media archaeological research project Deceptive Arts (Les Arts Trompeurs) and she has been curating the pre-cinema department of the Estonian Film Museum. She has just been nominated for the best Estonian stage designer 2021 for her latest opera design L'enfant et les sortilèges (Estonian National Opera).