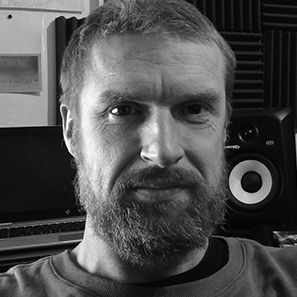 This email address is being protected from spambots. You need JavaScript enabled to view it.
Jürgen De Blonde
Loves making music, sound and noise, and since his teenage years he's been striving to achieve this in as many ways as possible.
Luckily he's now a guest lecturer 'sound & editing' and responsible for the 'audio workspace' at LUCA School of Arts in Ghent.
He remains active as a sound artist and creates for stage and installation. He's published a number of albums on LP, CD or cassette. He is "Master in Visual Arts - Mixed Media". A fascination and sensitivity to sound, in all its facets, is what intrigues him daily and connects him to the world.
His motto is therefore: "Seeing is believing, but hearing is much closer to reality."