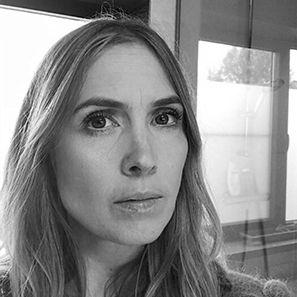 This email address is being protected from spambots. You need JavaScript enabled to view it.
Griet Vanhemel
As a lecturer Storyboarding & Visual Language at LUCA campus C-Mine, I teach and coach TV-Film students all about Visual Storytelling, basic drawing skills and Pre Production skills.
I also collaborate as a coordinator within the TV-FILM department at C-Mine campus and help the FilmEU communication team to spread the word about the FilmEU concepts and projects within the LUCA campuses.
I enjoy combining these experiences in education with my artistic and commercial activities. My professional expertise consists of various work experiences often related to education. As a learning experience designer/digital designer, I am mainly concerned with the creation of digital content. Developing user-friendly digital solutions that focus the attention of the user/learner to give learners an excellent digital learning experience. I am driven by concept thinking where I like to connect educational projects with entertainment.
My greatest accomplishment as an innovator within the audiovisual sector is the conceptualization of the preschool series Uki which I began to develop while studying at the University of Arts in London. This series was nominated as best preschool series at the Kidscreen Awards in 2010. www.ukiland.be.