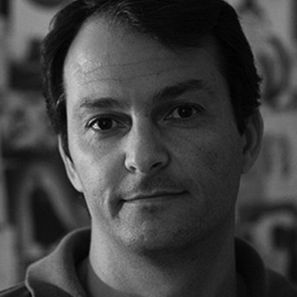 This email address is being protected from spambots. You need JavaScript enabled to view it.
Filipe Luz
MSc and PhD in Communication Sciences by the Nova University of Lisbon, Filipe Costa Luz coordinates Multimedia Applications and Games Ba and is vice-chair of Digital Animation Ba at Lusófona University of Humanities and Technology.
He lectures digital post-production for film, television, games and animation and also he does research activities in projects of communication sciences, informatics and arts.
His work at MovLab – Laboratory of Interactions and Interfaces, is exemplary of the cross media projects that Filipe develops in academic and professional work for the entertainment, design or communication fields.