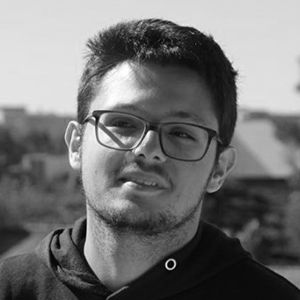 Afonso Pinto
Afonso Pinto entered the artistic world at the age of 8, where he started by playing the drums. In the following year, he dedicated himself totally to musical practice, having entered the National Music Conservatory of Lisbon, where he would continue his studies for another 10 years until finishing high school.
During those years, Afonso played with several renowned orchestras such as the Gulbenkian Orchestra and played in venues such as the Centro Cultural de Belém, the São Carlos National Theatre, the Calouste Gulbenkian Foundation's Grand Auditorium, among others.
Afonso is a 2nd year sound student at Lusófona University. He is a recent member of FilmEU AV team that will be mostly in charge of the sound part of future projects.